Stand out from the Crowd with WhirlBot
WhirlBotExpress - The DIY Chatbot engine from Whirldata.
No programming expertise is required
Deploying a chatbots for your business is as easy as 1 . 2 . 3 and best of all -

it is FREE!!!
---
Reach more audiences through the modern conversational messaging platforms
Login to the WhirlBot-XP Setup on your

AWS eco-system

, in three simple steps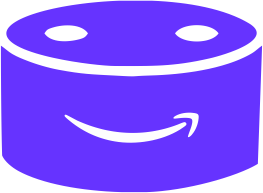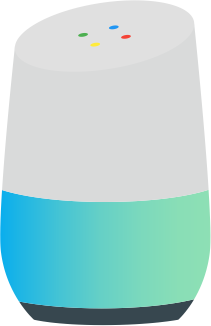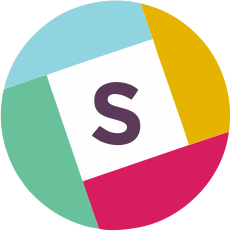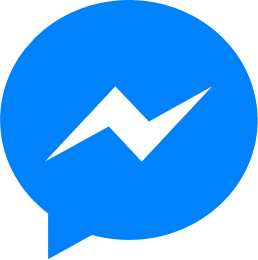 WhirlBot can be extend to any new Chat agents
Deploy Chat-engine in three steps
Step 1: Sign up for an AWS account with Amazon
Step 2: Download the WBExpress Excel Template and fill in the questions and
Step 3: Deploy your chatbots to AWS by uploading the Excel Template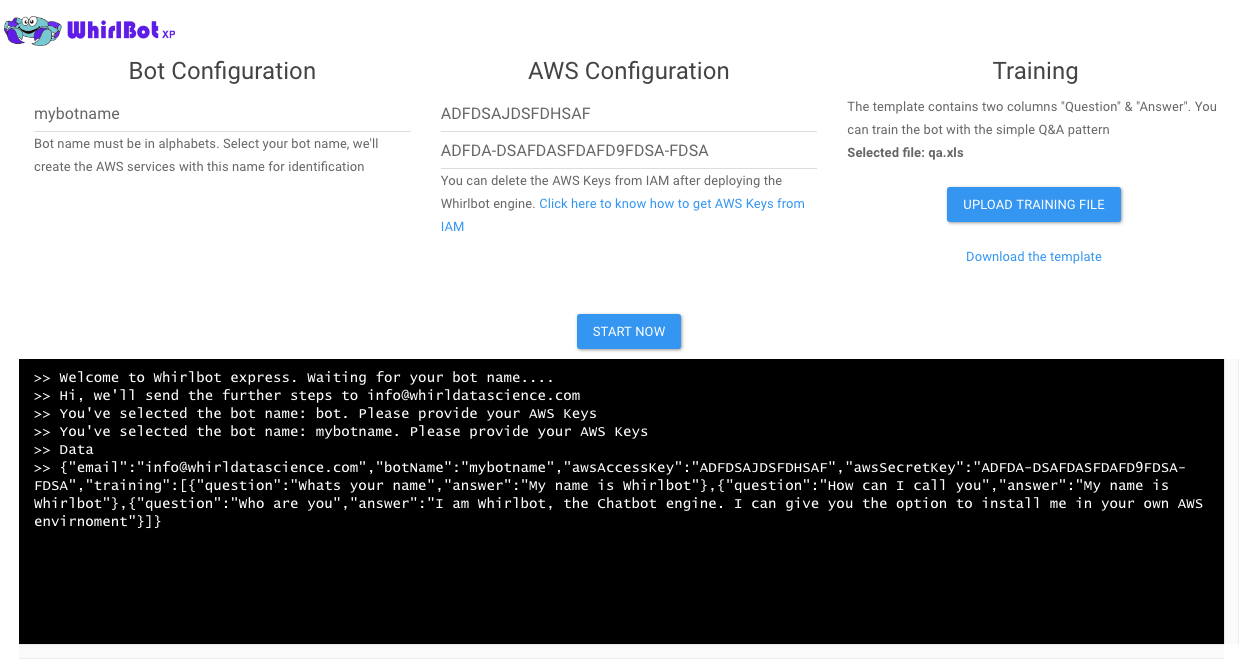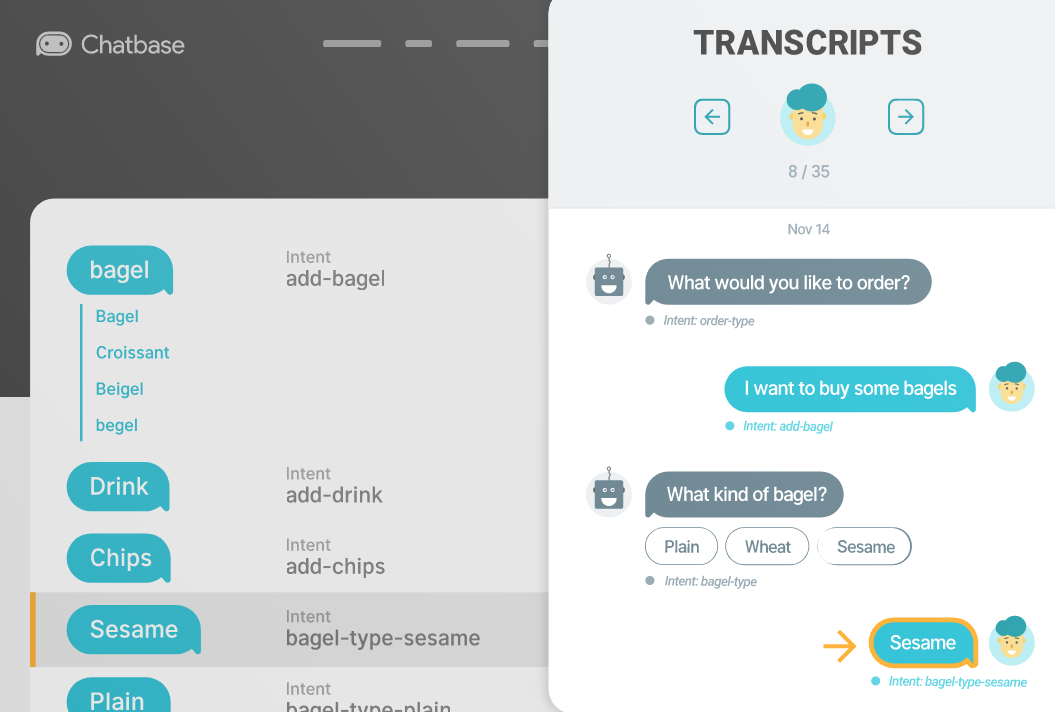 Chatbase analytics integration
Chatbase is the Chatbot Analytics platform by Google (Like Google Analytics for Websites). WhirlBot's backend is integrated with Chatbase. Analyse your Chatbot by providing API Key of Chatbase,
Train the bot using simple Excel template
Just fill the
two column excel sheet

and train the Bot with out single line of coding Download the template
---
Frequently Asked Questions
Whirlbot Express is a omnichannel bot engine and the engine can be deployed on Facebook, Alexa, Skype, Google Assistant etc
no answer
Nothing. The engine is provided free of cost.
No strings attached. No credit cards required. No accounts to create.
It is deployed on your very own AWS account. We have no access to your chatbots.
Click here to estimate your running costs. (Link: Cost Estimation Calculator)
Yes. Your data is yours. We do not access your data or make copies. The template is used to create a template on your AWS account. We will need the initial access key to create, deploy and populate the chatbots engine. We strongly recommend that that you create a separate access key for this purpose and disable the key right after the Whirlbot Express engine is deployed. The chatbots do not need this key for the functioning. Click here to learn more. (link to security)
Since we deploy this solution on your AWS account, we feel that you have the right to understand how this tool works. Click here to read about the various components and our solution architecture. (link to design)
No. The solution is free to use but the code base is not open-sourced.
Yes. Please contact us at info@whirldatascience.com for more information.
Read all about chatbots on our whirlbot page.
It is geek talk for teaching the chatbots how to respond to various queries your users might have for your chatbots. Read more about training and tuning here (link to training and retraining instructions page)
a.Create a AWS account with Amazon.com. Once you create it, go to the security section and create a new security and access token.
b. Download the WhirlbotExpress question template. Fill in all possible questions your customers might ask the chatbots and provide the answers. Don't worry about minor English and grammar variations. The engine is trained to handle that.
c. Provide us your email address, the security keys and upload the completed excel sheet. Click submit and wait for confirmation. Once you have the confirmation, please do not forget to delete the security access token from the AWS dashboard.
Read more detailed steps with illustrations here (link to installation)
Give your email ID, and start immediately